The girls felt so little when they visited a giant's house.
Can you see Zoe? She was trying to use the giant's slippers.
The giant's stool felt like a bed for Naomi.
This is a very good place to play hide and seek.Can you find them under the table?
Zoe looks like a little mouse on the giant's rocking chair.
Here comes the giant!!!
Naomi thinks the giant's shoes are not the best place to hide.
They stink!!!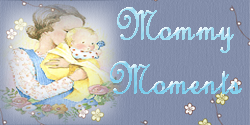 This is our entry for
Mommy Moments
. This week's theme is "So Little".
My apology for the poor quality of the photos. All photos taken inside the giant's house were like there. That's one mystery we have yet to solve.
You don't want to miss our

$70
GIVE-AWAY
.

Check the link now.